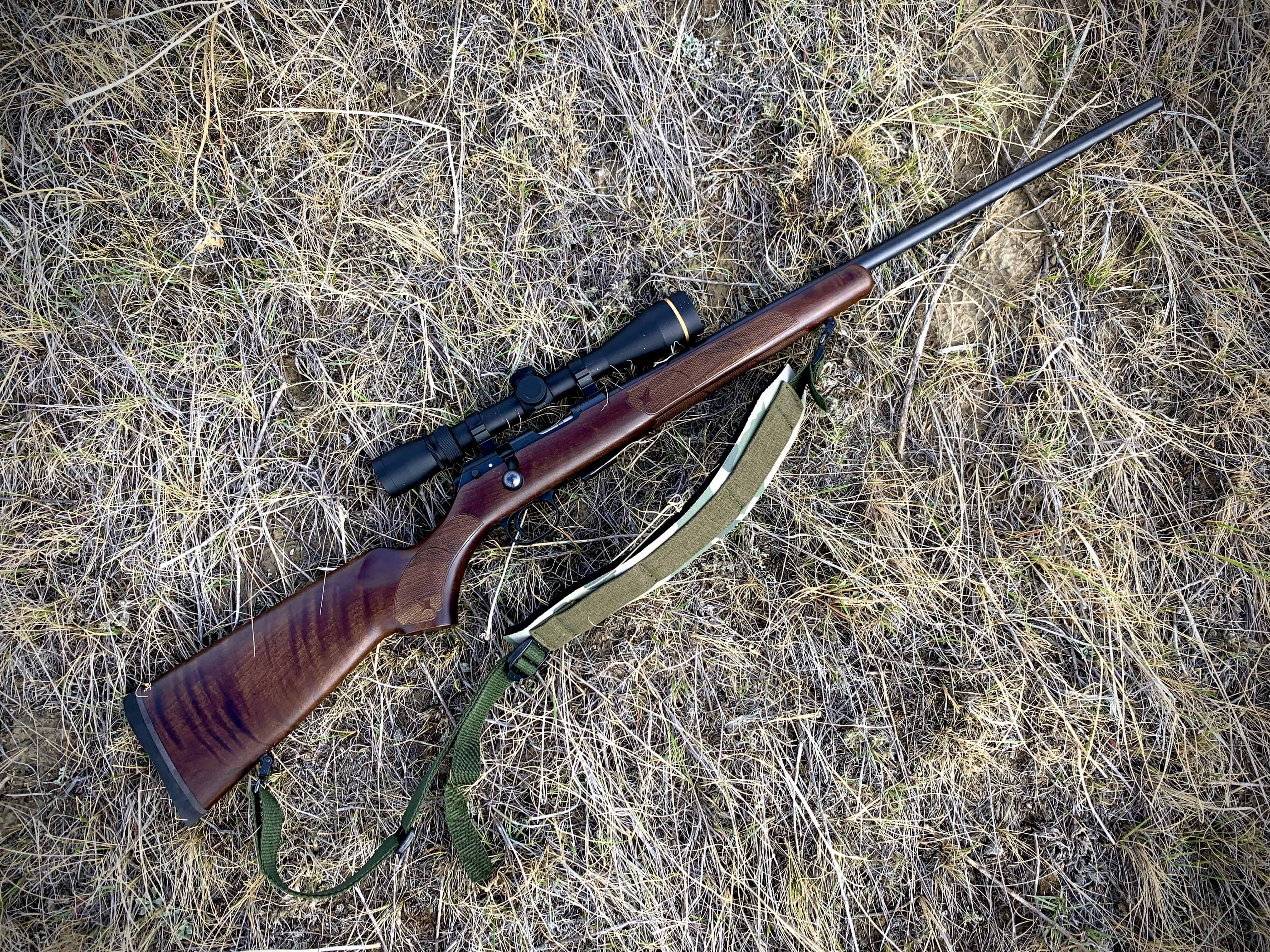 The thought of having an ultra-accurate squirrel rifle was always something I dreamt of. I remember as a kid having my hands on my Uncle's Ruger M77/22 and craved having something similar. I've had the .22 rifles that shoot ok, and they are a lot of fun, but in the end, they still shoot ok. Rimfire accuracy has come a long way. I wanted the ultimate .22 I could carry in the woods and hit targets with absolute confidence. After much research, the CZ 457 seemed to be the answer.
It all started with reading the book Rimfire Revolution by Michael R. Shea. As a gunsmith, I am familiar with what makes rifles accurate; consistency. But, for some reason, I was always negligent toward .22 rifle accuracy, using the excuse "well, it's a .22." I never fully understood what the differences were regarding what makes rimfires accurate.
Modern Rimfire Accuracy
Rimfire rifles have come a long way since their inception. Today, many quality, accurate rimfires are on the market. But, in my mind, the modern rimfire isn't just referring to the rifle. It also applies to the ammunition, even more so, in my opinion. Rimfire ammunition is much better than it used to be. Advances in components and quality control have brought some of the best rimfire ammunition ever made to the shelves of your local sporting goods store.
Along with rifles and ammunition, the accessories available make it more possible than ever to get the most out of your .22. Specifically, scopes and scope mounts. Rimfire scopes focus at closer ranges reducing the blurry crosshair you'll sometimes see when shooting. The rings and bases from Warne and Talley are some of the best to hit the market. Unfortunately, many old .22 rifles are out there that are inaccurate due to the budget scope mounts.
To put it shortly, there is no better time to build a super accurate 22 rifle!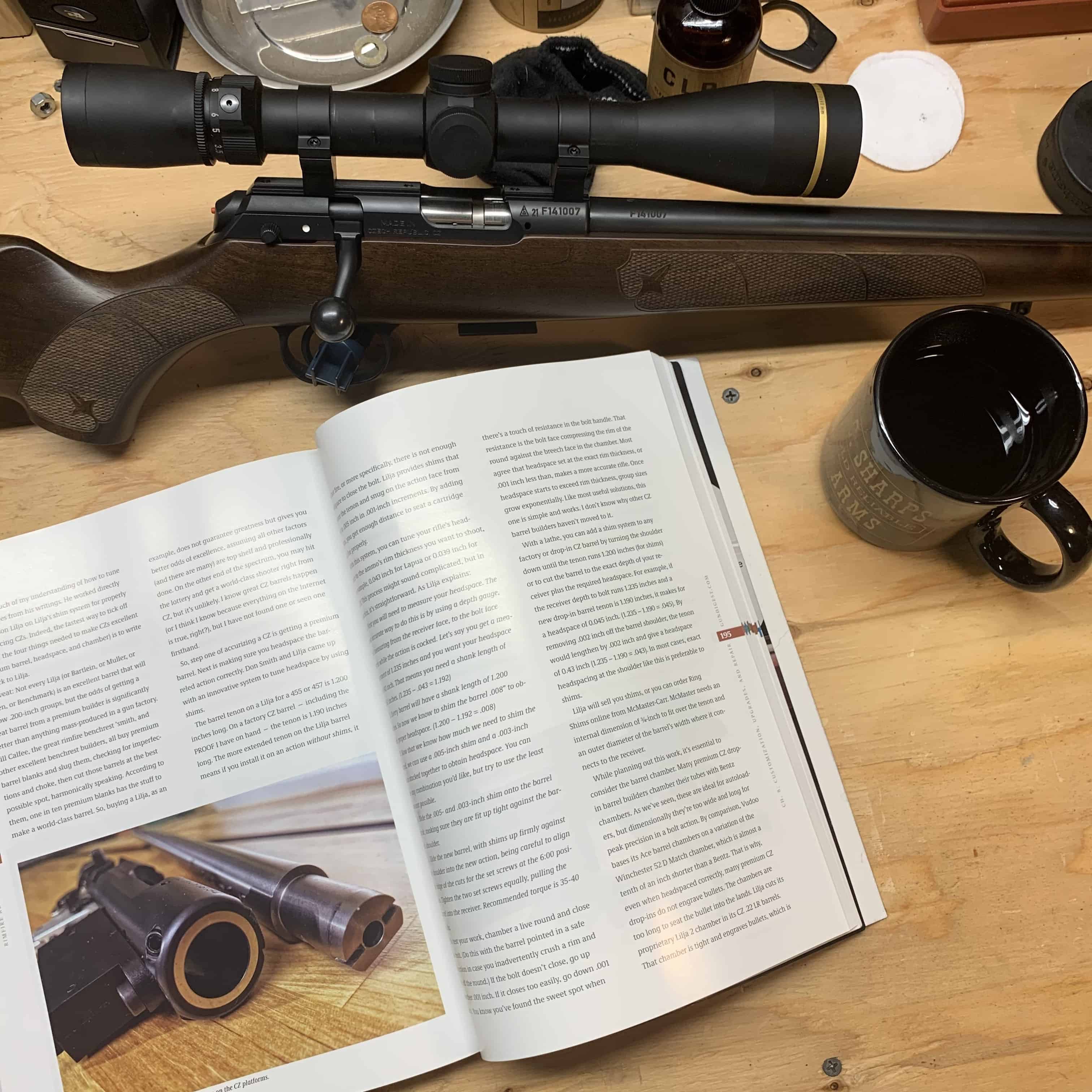 CZ 457 American
I decided to go with the CZ 457 American. Its outstanding reputation for accuracy was one of the deciding factors for me. Although being a stock maker, it had to look good too. The CZ 457 fits that bill. The lines on the American model fit very well with the American Classic style of stocks that I like so much. I won the "CZ Lottery," meaning I received one with an exceptionally figured Turkish Walnut stock. To top it all off, it came with a Fleur-de-lis style checkering pattern, a favorite of mine.
Use coupon code KTG10 to get 10% off your order of $150 or more at Brownells.
This rifle is the perfect platform to build the ultimate small game rig. The barrel is 24.8″ and comes free floated from the factory. I safely tuned the factory trigger to a crisp 2 1/4 lbs using its internal adjustment mechanism. The receiver has an integral 11mm dovetail that allows you to mount your rings directly. With the 60 degrees bolt throw, you can mount a scope as low as possible.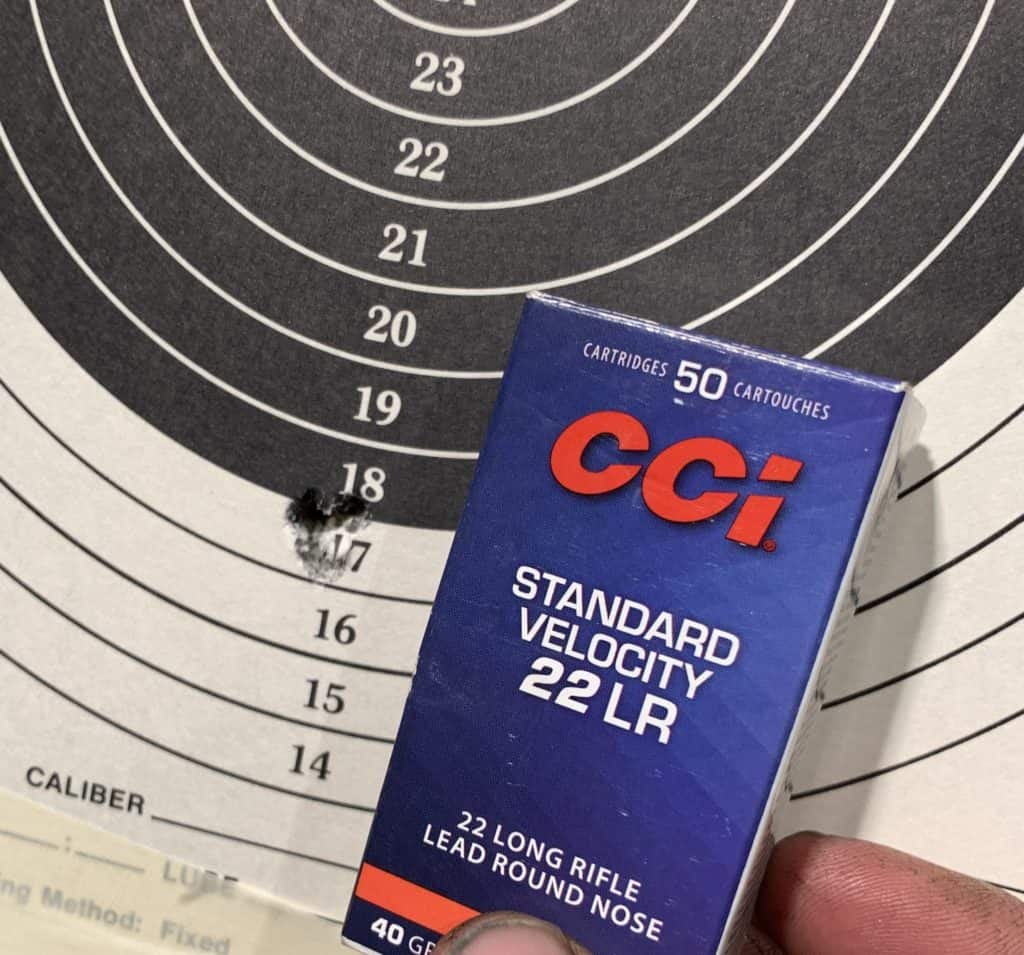 CZ 457 Accuracy
My initial impressions of the accuracy of this rifle were not great. It just shot ok. Then I experimented with scopes, ammunition, and the action screw torque. As you can see from the image above, my results were outstanding.
When I received the rifle, I temporarily mounted a Leupold VX-3i 3.5-10x40mm scope knowing that it would need to be replaced down the road. With its fixed parallax, it made it hard to focus at 50 yards and under. Blurry crosshairs are frustrating. I decided to try the Athlon Neos Rimfire scope and am really happy with it. It has adjustable parallax and allowed me to have a clear sight picture down to 10 yards!
---
The Athlon NEOS: The Best & Most Affordable Rimfire Scope on the Market?
---
While I touched on it briefly above, the type of ammunition you use is critical. You can't expect to see exceptional accuracy using poor ammunition. I did a test comparing match ammo to standard ammo, and the results were noticeable. If you'd like to read about that process, click here.
If you do one thing to improve the accuracy of your CZ 457, it should be experimenting with your action screw torque. All that is needed is a torque wrench and accurate ammunition. I wrote an entire article on this process located here; it shrunk my groups considerably.
---
I take a deep look into the CZ-457 action here. >>> A Unique Look at the CZ-457 Action
---

The Pursuit of Rimfire Accuracy
Starting with a stock CZ 457, I'm going to see how accurate I can get it by doing budget-friendly modifications. First, I will be establishing a baseline of accuracy without any modifications, then experimenting with different things you can do to get the utmost accuracy out of your 22 Rifle. All of these improvements and tests will not be limited to rimfires and can be applied across the board.
Follow along as I try to get the utmost accuracy out of my squirrel rifle!
Book Review of Rimfire Revolution click here.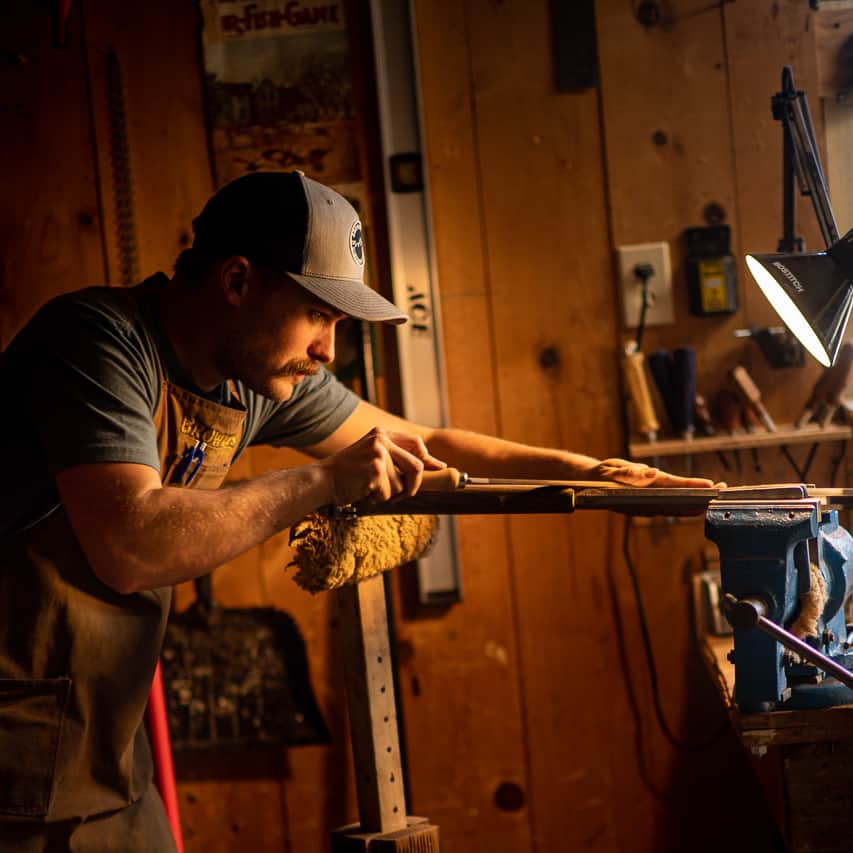 Written by: Kurt Martonik
Kurt is a Gunsmith, Reloader, Hunter, and Outdoorsman. He grew up in Elk County, Pennsylvania, where he became obsessed with the world of firearms. Following high school, Kurt enlisted in the United States Air Force as a Boom Operator, where he eventually rose to the position of Instructor. After his military service, he attended the Colorado School of Trades(CST) in Lakewood, CO for gunsmithing. Following graduation, he accepted a job at C. Sharps Arms in Montana, where he worked as a full time stockmaker and gunsmith.
Note: Most of the links in this article earn me a small commission at no cost to you. If you use these links, it helps me continue to put out free content for viewers. Thank you for the support!