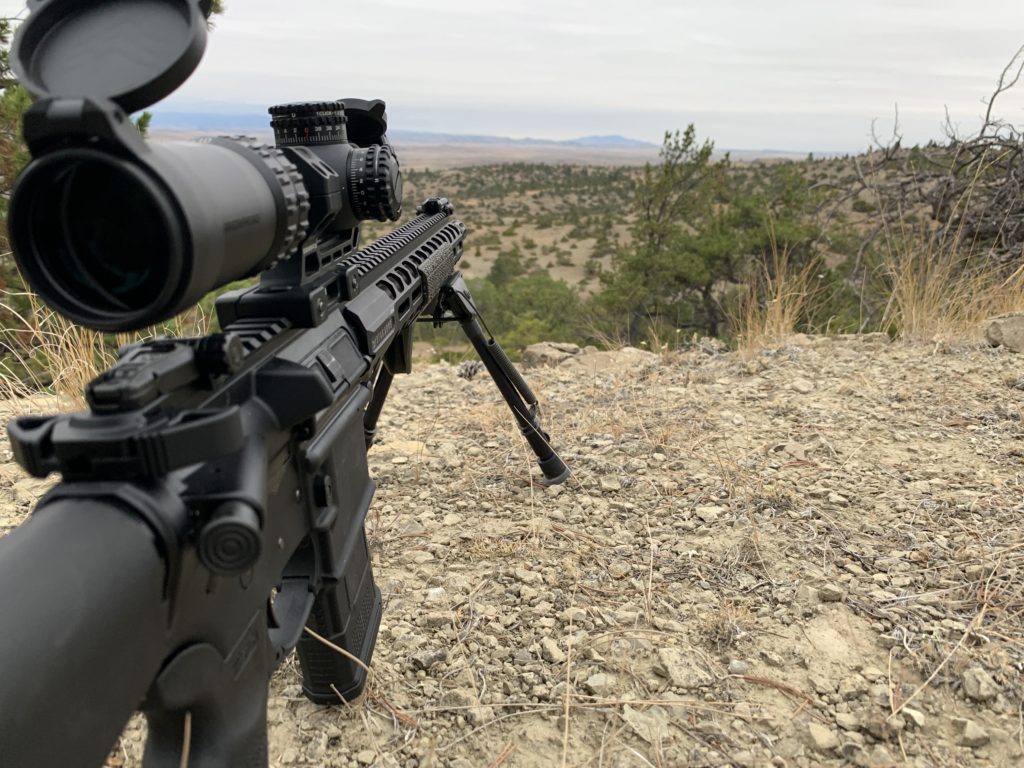 The Swampfox Arrowhead is an excellent Low-Power-Variable-Optic or LPVO, option for your rifle. It is well-thought-out and has everything you want and nothing you don't. However, there are a few things that I found to be unfavorable.
The Swampfox Arrowhead Overview
I'm not going to go into extreme detail about the specs of this scope. Those can be found elsewhere presented in a much better way than I can. Swampfox Optics' website is a great and easy-to-navigate resource for this information. However, I will go over what I believe to be important.
The Swampfox Arrowhead is available in three different magnification levels: 1-6x, 1-8x, and 1-10x. My experience is with the 1-10x model, with a Guerilla DOT MOA Long reticle, mounted on an AR-15.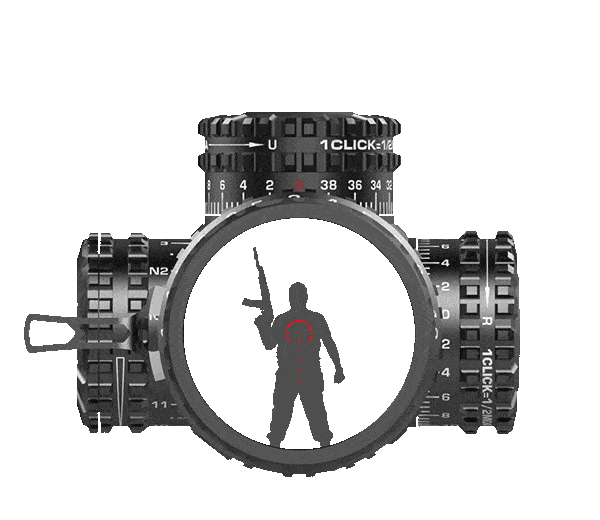 The Arrowhead is a second focal plane optic, meaning that the reticle doesn't change size when adjusting the magnification level. There are pros and cons to this focal plane. First, the drop compensation markings will not be accurate unless that scope is set at the highest power. For example, if you mistakenly set your scope to 7x instead of 10x, the reticle markings will be off.
I see second focal plane as ideal for a scope of this kind. It provides a great sight picture on every power. I only use the bullet drop reticles when I'm at the highest power trying to shoot those ranges. Realistically, you don't need to compensate for something like a 5.56 until pushing beyond 300 yards.
It has an illuminated reticle that has 12 brightness settings, the first two being for night vision. Both the windage and elevation turrets lock, preventing them from being bumped off of zero. The included throw lever makes changing magnification settings quick and easy.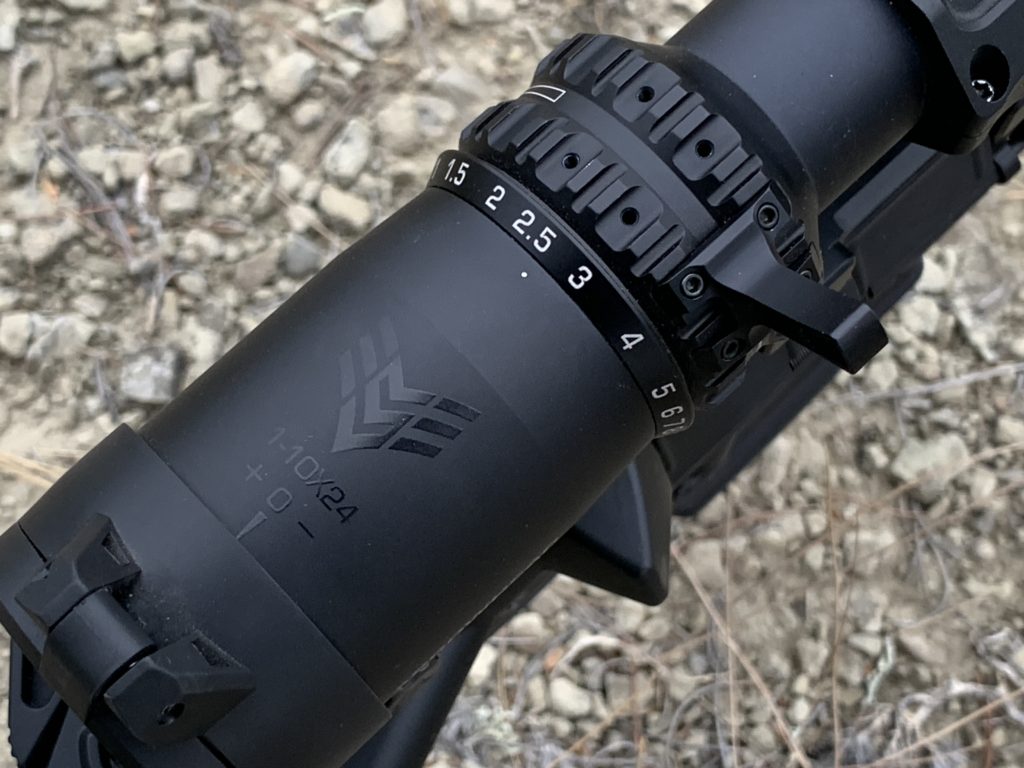 What I Like About the Swampfox Arrowhead
First and foremost, is the capability of this scope. While this applies to LPVOs across the board, having the capability to quickly switch from 1x to 10x is invaluable. Dialed back to 1x, your field of view is very wide and perfect for those closer-range shots. At 10x, I was able to consistently hit targets out to 500 yards with a 5.56, and have no doubt I could stretch that further with better ammunition.
Windage and Elevation Adjustments
The windage and elevation adjustments are solid. There is no mushiness and the clicks are very distinguishable. To unlock and make an adjustment, simply pull the turret cap out and go to work. The turrets lock solidly and have the right amount of resistance that it won't unlock without you wanting it to. Each click equals 1/2 MOA when paired with the Guerilla BDC Long Range and MOA Long range reticles. The Guerilla Dot MIL Long Range reticle is paired with 0.1 MIL per-click turrets.
Throw lever
The throw lever is well thought out and can be mounted in multiple places to avoid interference with things like a canted red dot. It has three mounting positions giving you plenty of versatility. The throw lever mounts using four tiny Allen head screws and includes extras in case you drop one into the abyss under the bench.
Illumination Settings
The illumination settings on this scope are very well thought out and give you an off position in between each numerical setting. This makes it quick to turn on to the last brightness setting you selected, instead of having to run through all of the settings to get to the one you want.
---
Rifle Sight Height: Is It Really That Important?
---
Flip-up Lens Covers Included!
Lastly, I was really impressed with what the Arrowhead package included. Every tool you need to mount and adjust the scope(excluding levels), and a multi-tool that fits all of the adjustment screws. It's extremely convenient to have those included. Also, it includes flip-up lens covers! This is a big win in my opinion as all of my scopes get them and this saved me the time of trying to find one that would fit right. The front one wasn't as snug as I like but a simple layer of electrical tape made it a perfect fit. I wish more manufacturers would take note of including this simple add-on.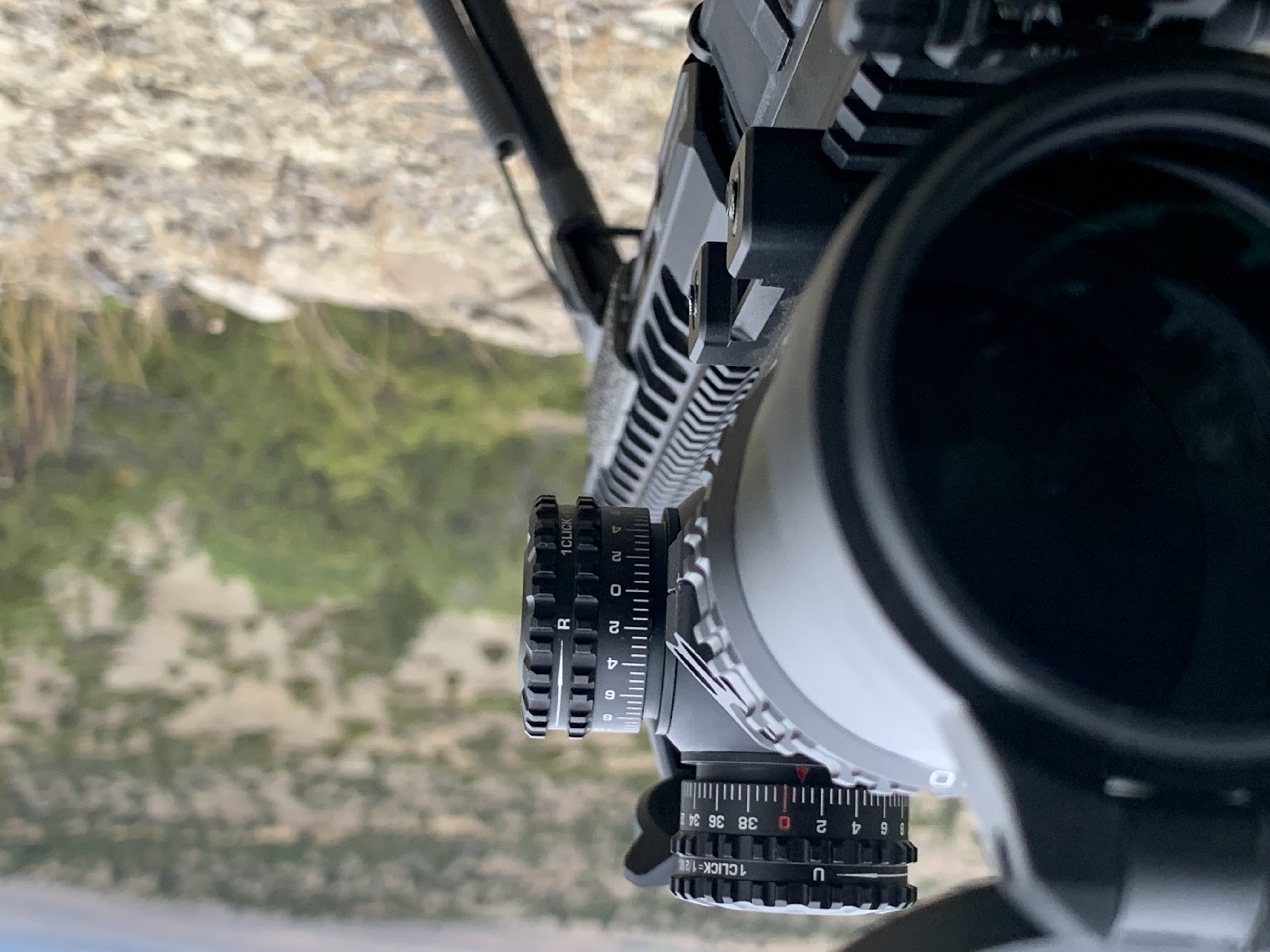 What I Dislike About the Swampfox Arrowhead
I don't love everything about the Swampfox Arrowhead. Fortunately, none of these are real deal breakers for me.
Turret Zero Marking
This is my biggest complaint about this scope. The windage zero can't be seen when in the shooting position. When the elevation turret is unlocked it has a nice red triangle indicating where you are at on your adjustments. The windage doesn't have anything but a really small white dot positioned almost a 1/4-inch away. Being positioned where it is, the scope rings block it and you have to move your head pretty far to make it visible. Thankfully, this is a pretty easy fix and you can make your own line to identify easier.
Use coupon code KTG10 to get 10% off your order of $150 or more at Brownells.
The Weight of the Swampfox Arrowhead
At 20.36 ounces, this scope adds a lot of weight to a rifle. However, when compared to other optics in this same class, it is right on par. It weighs the same as the Sig Sauer Tango and only 3 ounces more than the Vortex Strike Eagle. This is me being really picky I wish that scopes in this class weighed less than a pound. This is really a non-issue and falls right in line with other manufacturers.
The Illumination Brightness
Lastly, the daylight reticle illumination brightness is a little lacking in my opinion. When sunny and positioned at the full brightness setting (12), it is a faint glow. I haven't tried it in the snow yet, but this leads me to believe that it will be virtually invisible in such conditions. Luckily, the unilluminated reticle should be perfect in this scenario. The brightness issue is once again something that doesn't bother me all that much as I tend to only use it in low light.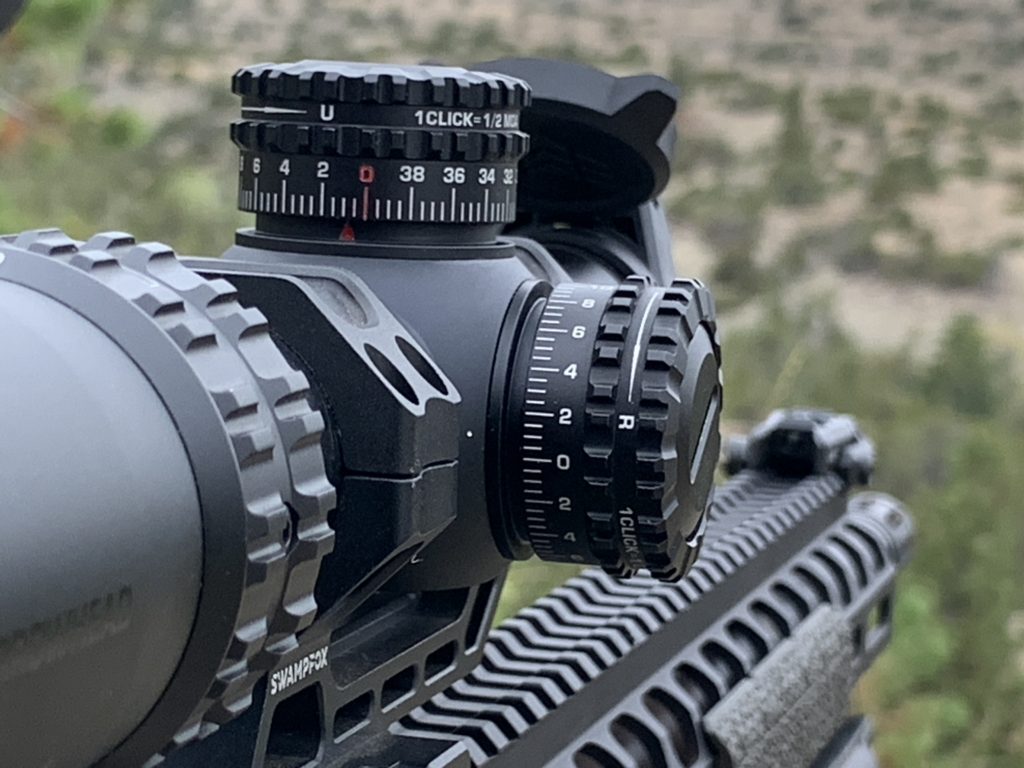 I really like this scope. It seems well built and many of the features are very well thought out. Simply put, everything is where it should be. The three reticle options should fulfill everyone's needs and allow the user to get the most out of their rifle. I do believe a scope in this class is perfect for a RECCE-type rifle. This is my first experience using Swampfox Optics and I am impressed with their quality for the price point. As a die-hard Leupold guy, I can gladly say I'm happy I stepped out of my comfort zone for this one!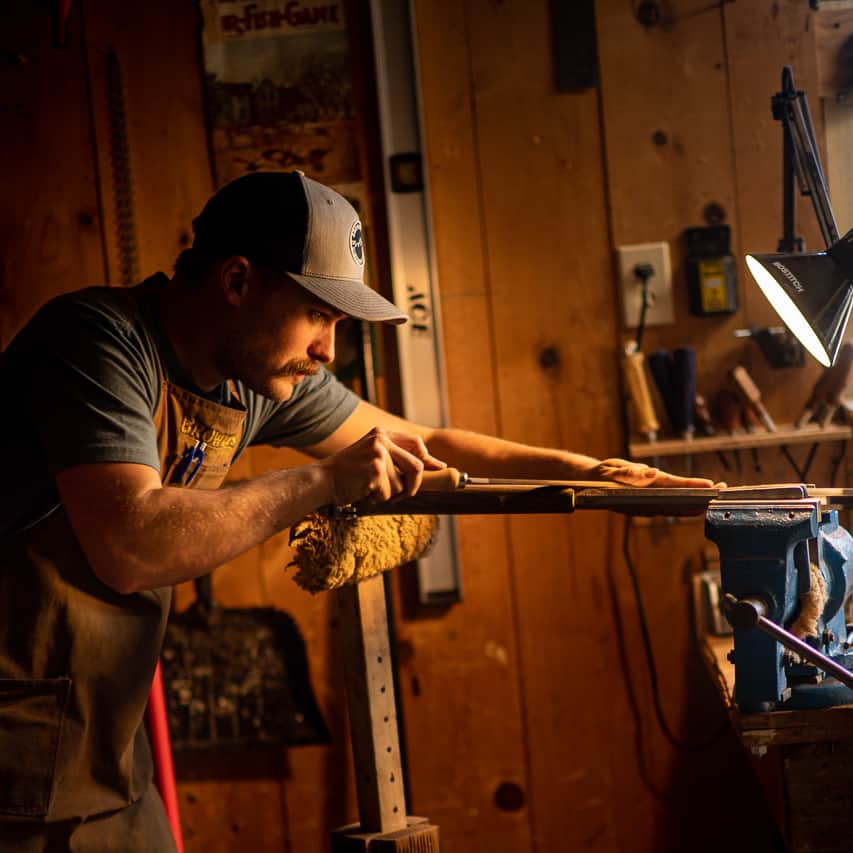 Written by: Kurt Martonik
Kurt is a Gunsmith, Reloader, Hunter, and Outdoorsman. He grew up in Elk County, Pennsylvania, where he became obsessed with the world of firearms. Following high school, Kurt enlisted in the United States Air Force as a Boom Operator, where he eventually rose to the position of Instructor. After his military service, he attended the Colorado School of Trades(CST) in Lakewood, CO for gunsmithing. Following graduation, he accepted a job at C. Sharps Arms in Montana, where he still works full time as a stockmaker and gunsmith.
Note: Most of the links in this article earn me a small commission at no cost to you. If you use these links, it helps me continue to put out free content for viewers. Thank you for the support!